---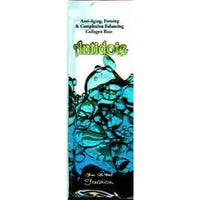 ultimate Antidote Cooling Bronzer Anti-aging, Firming Collogen Based Silicone Slimming 14 oz.
Anti-Aging/Bronzer/Collagen Base

The cure for light colored skin is here! Worlds most advanced cooling bronzing formula with it's definitive self-adjusting bronzing technology. ANTIDOTE will give you the perfect darkest tan and bronzing effect possible. Advanced Cooling Frost Integration Delivery System, Anti aging firming and complexion balancing ingredients, Collagen base to reduce visible wrinkles while leaving skin smoother, healthier and supple.

High definition slimming formula for a slimmer more beautiful body. Silky Smooth Silicone Infusion delivery system and 3X the recommended active tanning ingredients: Tyrosine Complex, Unipertan &Carrot Seed Oil. No Bronzer, No Tingle. Suitable for all skin types.
Fragrance: Island Fruit