---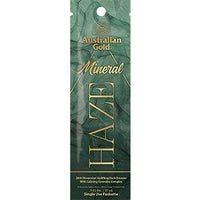 Fragrance: Asian Pear
28th Dimension Uplifting Dark Bronzer
With Calming Cannabis Complex
You are sure to be on cloud nine with this 28th Dimension Uplifting Dark Bronzer that is specially formulated to deliver amazing results from the moment you put it on your skin to continued dark development even hours after your session. Calming Cannabis Complex provides powerful antioxidant properties to help moisturize and nourish for a healthy overall appearance. Silky Skin Shield forms a protective barrier on the skin defending it from external pollutants, while deluxe Bio-Active Bronzing Minerals strengthen and soften for touchable, sleek skin. Elevate your color happiness with Mineral Haze!
 FEATURES
High-Level DHA Bronzer
Cosmetic & Natural Bronzers
DermaDark Bronzer
High-Level Hemp Seed Oil
Pollution Protection
THC-Drug Free
No Added Parabens
ATO Inhibitor
Fragrance: Asian Pear & Coconut Water – Oranges, Pineapple, Plum, Apple, Coconut & White Musk
 COLOR TECHNOLOGY
28th Dimension Uplifting Dark Bronzer: Multi-layered bronzer delivers immediate dark color with Caramel, Annatto Extract, Black Walnut Shell, and Mahakanni, while a generous dose of DHA blended with Erythrulose ensures even, darker developed color hours after the tanning session.
DermaDark Bronzer: Powerful natural color enhancer that helps build color gradually without the need of UV exposure.
SKINCARE TECHNOLOGY
Calming Cannabis Complex: High-level blend of Hemp Seed Oil, Coconut Oil and Safflower Oil help condition, soothe and nourish for a glowing complexion.
Silky Skin Shield: Forms a protective barrier on the skin to protect from harmful environmental pollutants and free radicals for a healthy tanning canvas.
Bio-Active Bronzing Minerals: Naturally obtained from Sea Salt, this mineral cocktail of 92 essential minerals help rejuvenate and smooth skin; Copper, Zinc and Calcium are known as melanin enhancing trace elements that have been show to help enhance the delivery of minerals, increase the amount of melanin formed and add additional support for color activity.
Flawless Finish: Natural polymer of corn starch, acts as a spreading and lubricating agent for the skin, giving it a soft, even matte finish.
Soft Scent After Tan Inhibitor: Proprietary odor inhibiting ingredient is clinically proven to stabilize pH of the skin and inhibit irritation and unpleasant odors while providing moisturization, skin softening and refining skin pores.