---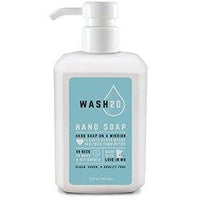 Cleaner hands mean healthier communities! Made with love in Minnesota!

From Tan Inc:
Let's all do our part to help prevent the spread of germs! Wash20 is a call to action and a reminder that washing your hands for at least 20 seconds greatly reduces the spread of germs. In March of 2020 we saw our community was in need. We dropped everything and switched gears with the mission of giving back and creating products to help where it's needed most. Lovingly made from us to you with a singular positive message:
Wash 20 Hand Soap - Our namesake and brand hero. This wonderful
hand soap fights germs through purchase, and donations by us to local food shelves, nursing homes, shelters, and others in need as our way
of saying thanks.