---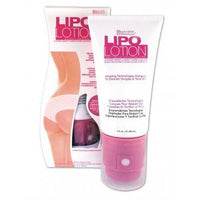 Amazing technologies designed to diminish the appearance of dimpling!

Measurable Difference Lipo-Lotion is a combination of incredible skin smoothing and skin firming ingredients, PLUS a bonus ingredient designed to temporarily reduce the appearance of dimpling and other imperfections, helping the skin look fresh and sexy.

The specialized bio-technologies include an amazingly effective complex of amino acids, vitamins, natural marine extracts, and caffeine.

USE: Apply a generous amount Lipo-Lotion to areas of concern. Use the massaging applicator to massage in a circular motion for 5 minutes. (Individual results will vary.)

Can be used with My Lipo Body Sculpting and POLY Light services.