---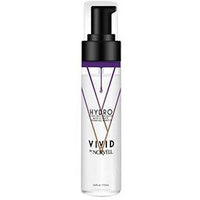 Fragrance: Vanilla Summer
Self Tan Moisturizing Water
Get hydrating VIVID tan that will last up to 1 week. This smooth water is so gentle, it can be used on face and body. 
HOW TO USE:
For best results, exfoliate 24 hours prior to application. Apply to clean, dry skin using the Norvell Applicator Mitt. Smooth mousse on evenly and blend thoroughly across areas to be tanned. Avoid over application to elbows, hands, knees, ankles and feet. When applying to face, lightly blend into hairline using a make-up sponge, if necessary.
BLEND OF BOTANICALS
Watermelon to help improve the appearance of skin and reduce redness.
Cranberry to help combat free radicals and moisturize skin.
Tomato to help prevent signs of aging and revive the skin's glow.
This combination of botanicals is a powerful dose of antioxidants that help protect and renew the skin for a long, lasting tan.
SAY GOODBYE TO THE SMELL
Norvell formulates with breakthrough odor control technology, Ordenone®, designed to virtually eliminate the odor commonly caused by sunless tanning products by encapsulating malodor molecules.
VITAL VITAMINS
Vitamin E bolsters skin's UV defense and neutralizes free radicals.
Vitamin C evens skin tone and is an anti-aging powerhouse.
Paraben Free ∙ Gluten Free ∙ Non-Comedogenic ∙ Cruelty Free ∙ Sulfate Free ∙ 100% Vegan ∙ Nut Allergy Free